Killick Tree Management is your local tree company providing quality Arborists to manage all residential tree services across the Tweed Shire and Gold Coast. We are a locally family owned and operated business and have been providing the highest quality residential tree services to our customers for the past 15 years.
We have a high standing reputation as the Tweed & Gold Coast's most reliable Residential Tree Services company which is evident from our five star reviews online. We guarantee complete customer satisfaction and will not rest until all customers are happy.
We are a one-stop-shop for all your residential tree care needs. Our residential tree services include complete tree removal, tree trimming & maintenance, tree felling, palm tree manicuring, land and block clearing, hedging, stump removal, stump grinding and mulching.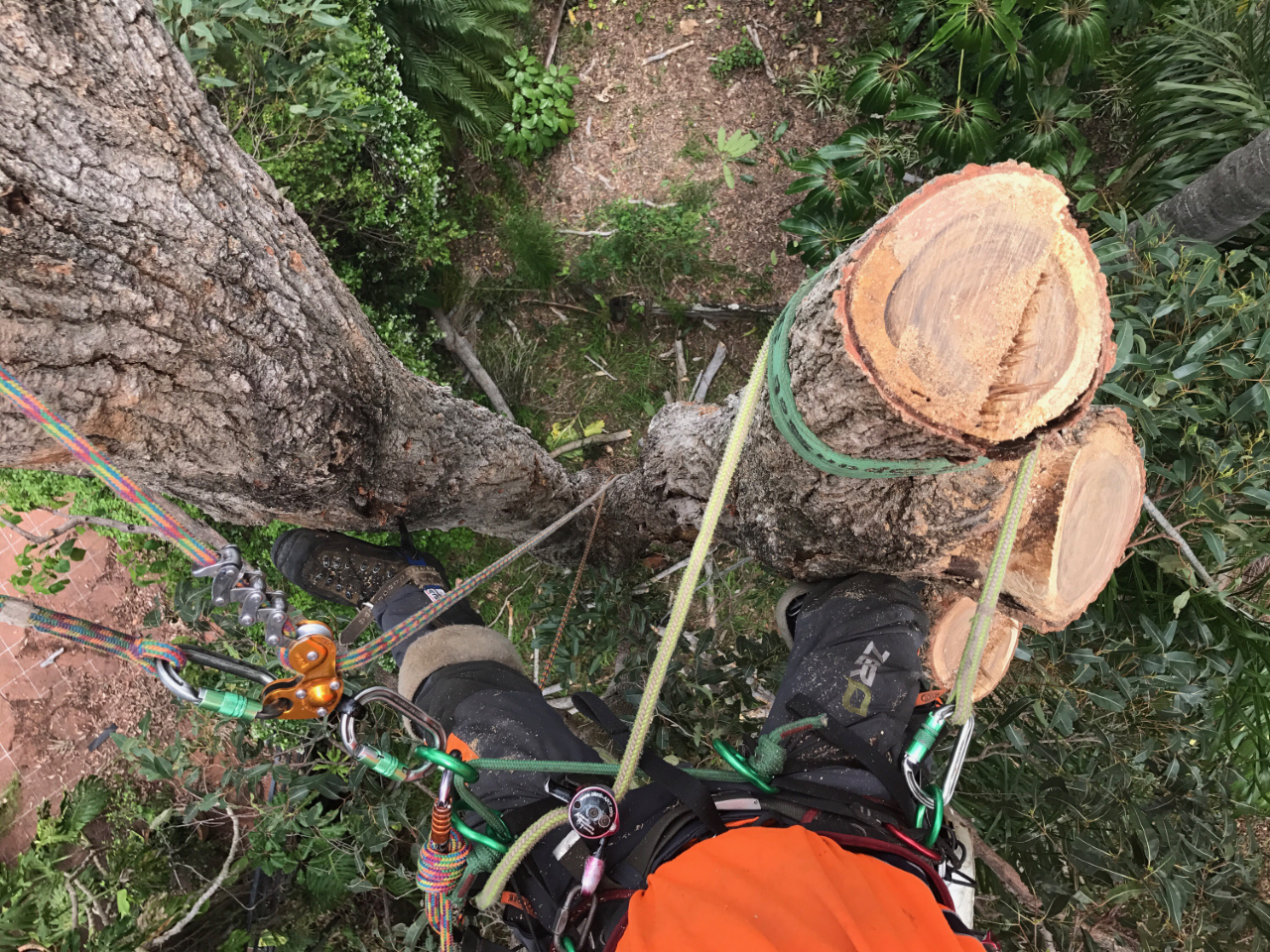 Palm Tree
Pruning & Removal
While Palm Trees can look great in the right location, they can also be troublesome with their pesky dying leaves and seed pods making a mess of our customer homes and yards.
Tree
Trimming and Maintenance
As your Local Tree Company, we can set up a maintenance plan to ensure your trees are maintained to ensure they stay healthy and looking good, while ensuring they are free from deadwood and possible hazardous branches.
A tree can be removed by felling it to the ground in just one cut. Felling a tree can be a delicate and dangerous task if it is not performed by a skilled and experienced Arborist. Jason, our certified Arborist has mastered the art of felling trees, and is able to send a tree within cm's of where he needs it to go. This is a dangerous task for the unskilled an trained Arborist and should only be performed by a reputable Tree Removal Company and Certified Arborist.
A complete tree removal involves the complete removal of a tree right down to the tree stump. Whether your tree is overhanging your house, or if it's out in the open, our highly trained and skilled Arborist uses the latest climbing techniques and equipment to ensure your tree is removed in the safest and most efficient manner.
Once a tree has been removed to ground level, our customers sometimes prefer a complete tree and stump removal. Once removed customers can then lay grass or plant a garden over the area. We have two stump grinders available for work. These include a small stump grinder that allows for tight access stumps to be removed and a large stump grinder to tackle all stumps no matter how big.
We are specialists in land and block clearing including residential blocks and commercial land. There are many reasons why land needs to be cleared of tree including;
Housing or commercial development
Hazard reduction for bushfires and storms
Improve air circulation and general health of surrounding trees
Clearing of fallen and/or dangerous trees that have been affected by storm or other natural elements of nature
Utilising correct hedging practices and techniques helps plants maintain their shape and promotes growth. We provide regular pruning and trimming services to keep your garden looking their absolute best all year round.
Killick Tree Management operate a wood chipper to ensure all the tree debris is recycled into fine chip mulch. To keep your property neat and tidy, mulch is chipped directly to our truck. When we have finished the job, clients can keep the mulch for their gardens, free of charge, or we can cart it away for you.
WHY
CHOOSE

KILLICK TREE MANAGEMENT
Michael Terrens
2021-09-12
The team did a great job of our small urban jungle. Our main criteria was met, remove unsuitable / advanced trees & shrubs etc whilst preserving that which we did want to keep. Happy to recommend.
Barry Reynolds
2021-08-27
Jay from Killeck tree management did a fantastic job trimming a very large fig tree overhanging my yard. The team were very professional, great value and have completed a fantastic result for us. Would highly recommend this business to others. Barry
Laura-Jane Godfrey
2021-07-13
Thank you to Jason and his team. Not only for an amazing job with our trees but for taking the time to answer our questions. If you want reliable and honest then Killick Tree Management should be your choice
Andrew Whittington
2021-03-05
Got Jason and his team in to remove about a dozen stumps that would have taken me a month of back breaking digging Professional job and will get them back again easily. Thanks guys !!
Friendly, Reliable & Professional Service all the time!
Marianne Adelson
2020-10-02
Professional and friendly, site was left neat and tidy, would recommend their service.
Daniel Thiessen
2020-05-12
Great to work with. Very professional. Jason knows his stuff. No dramas, they just get in and do the job. Would definitely use again
They came into my overgrown suburban yard, over delivered on what they promised, couldn't be happier. Treated my neighbours with respect. Kids actually have a yard with sunlight at last!
Lachlan Powell
2019-08-26
Very friendly, great work. Achieved exactly what I was after and in a short amount of time too. Would highly recommend!!
Neil Stickland
2019-06-12
Very efficient friendly service
Take back your free time by having us take care of your trees